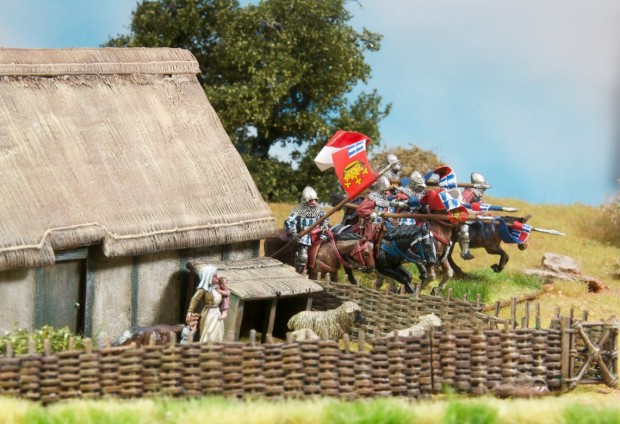 Our Club´s annual presentation for this year´s Tactica Hamburg was the Feud of Kronberg, a medieval local conflict between Frankfurt and nearby living Knights of Kronberg. During the Battle of Eschborn 1389 the Kronberg Knights led a charge in against the troops of Frankfurt. There is a myth around this battle. It was told that one of the knights lost his destrier and desparetly searched for a mount in the area. Unfortunately he was only able to find a donkey on which he rode into tha battle.
His charge was so devastating that the Frankfurters were completly demoralised and fled the ground. One stirps of the family has donkey ears in their family crest.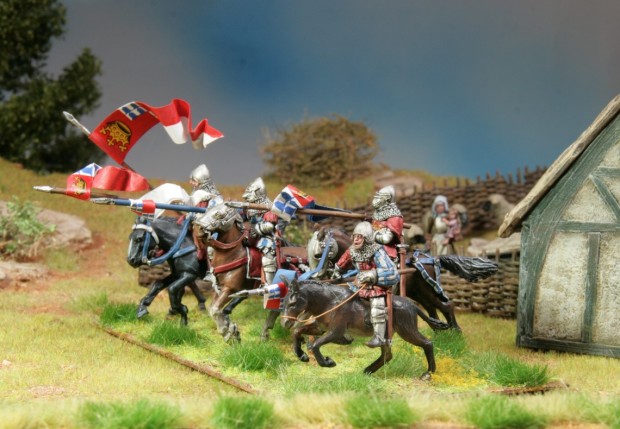 In order to have this myth appearing in the presentation I asked Ebob if he could do me a donkey or a mule because he really sculpts excellent mounts. He did this outstanding mule, thank you so much for this, and I mounted a knight on it. It is very funny that people did not notice it without help. A wrong mount in a group seems to be not very obvious. However it was great fun to paint.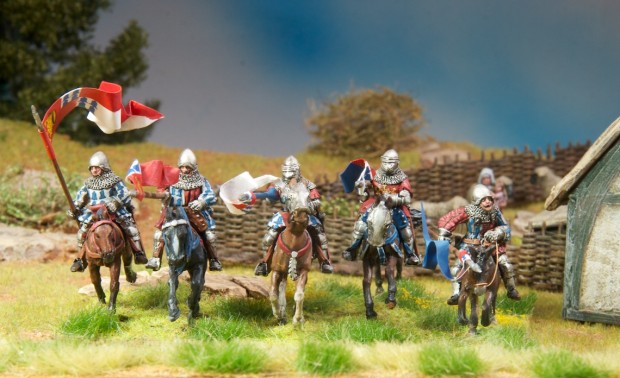 The house and fence is from perry miniatures.
I was asked to post detailed pictures showing the farmer woman and her children and the knights in detail. Here you are.