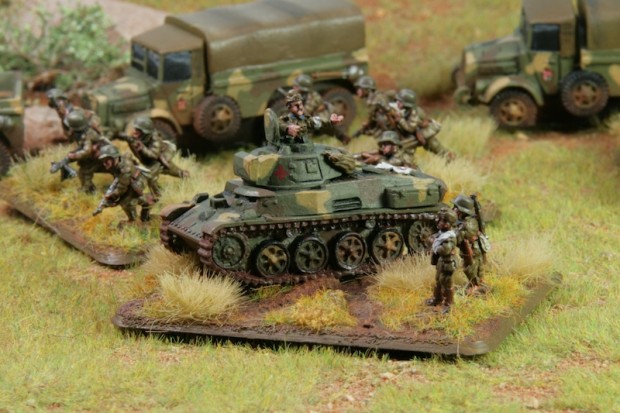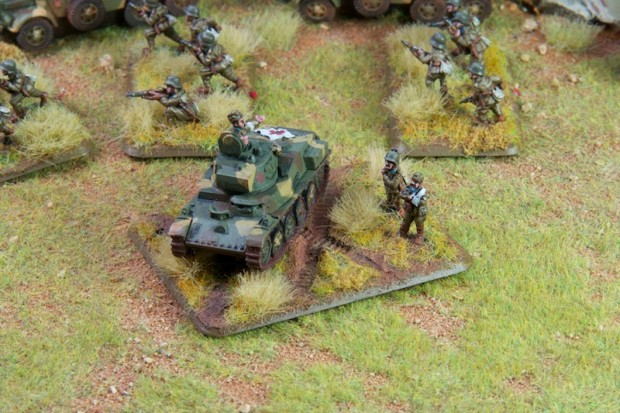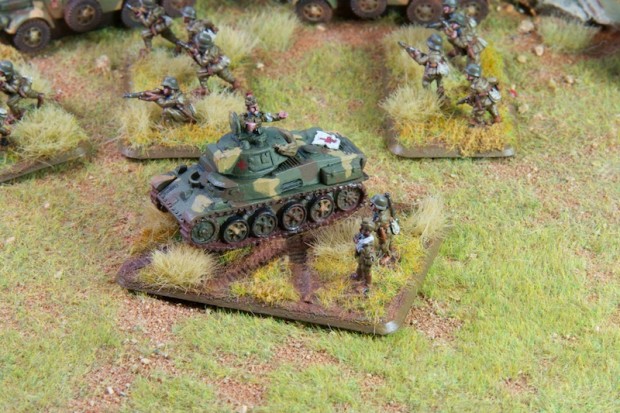 During my research for the hungarian army project I came along a picture in the Book "Magyar Steel" which shows  a medic Toldi tank, which operated 1943 at the river Don. Since tanks for Doctors are a very unique thing as far as I know I decided to make an objective with this topic. Since the picture in the book was black and white I am not sure wether or not the tank was painted in three colour camoflage. I decided to do so and added a red cross flag. I added a bag on the turret, which was shown on the picture. The red cross was painted on the turret, although I painted it on the other side of the hatch.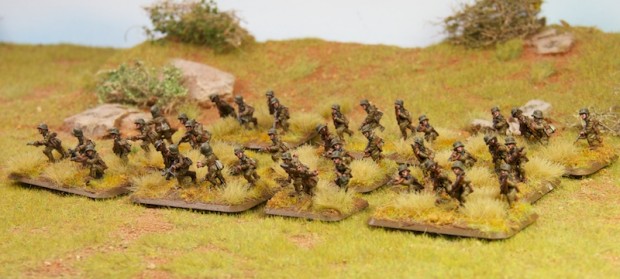 Then I painted the last infantry platoon for the hungarians in order to play an infanty company without tank support. Now I can field 30 infantry stands if I want to.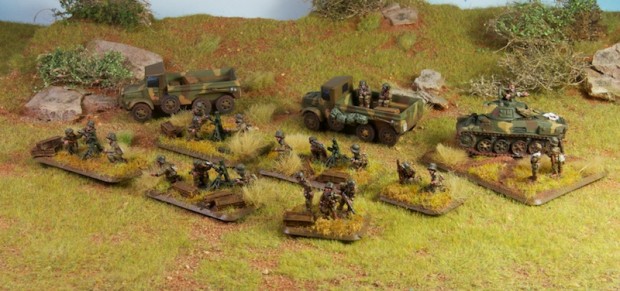 When playing an infantry company fielding mortars is very essential in order to fire smoke or to pin down russian infantry. Therefore painting a mortar platoon was mandantory. My club friend Thomas added lots of crates to his russian mortars, which I liked very much and copied that for differenciation on the gaming table. Moreover it seems more realistic if mortars are surrounded by ammo boxes. There is now only three bases missing for my mid war hungarians, the last platoon will be two Bofor guns.