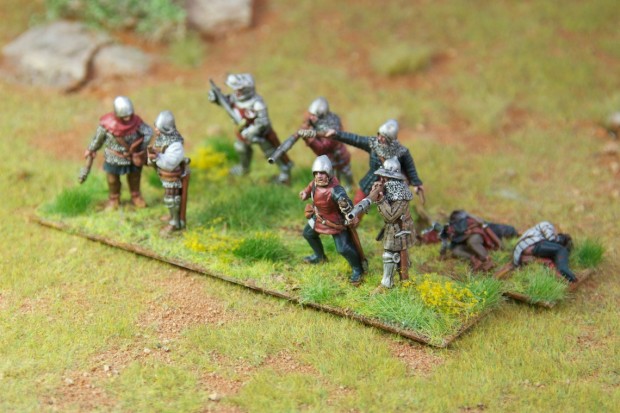 My club Spieltrieb Frankfurt presented a medieval Impetus game during the Hamburgian Tactica 2012. We showed a local setting where the citicens of Frankfurt fought in a feud against nearby operating robber-knights of Kronberg.
Since the Perry twins did not have images of the miniatures in their story, I did not knew, that these models were that outstanding until I saw Antipater´s incredible beautiful Handgunners . He inspired my very much to quickly buy these models and add them to my city force of Frankfurt.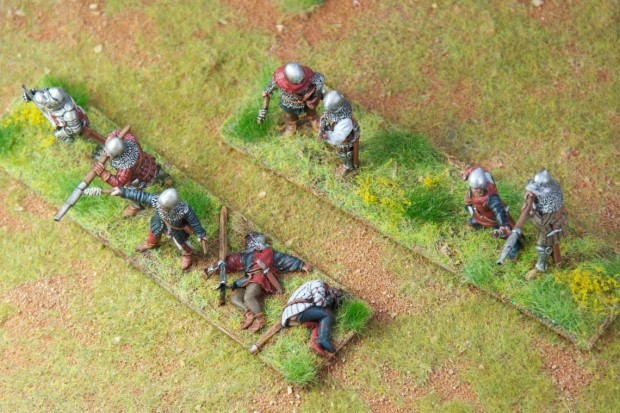 The initial plan was to have another crossbow unit prepared for the event. However sometimes good ideas are born, when something is not at hand. Although I bought three times at Perry Minitures I forgot to buy enough crossbow men. Therefore I suggested our project leader Lemming to use hand gunners instead. He decided to base them as skirmishers, which is more useful for different existing and upcoming lists for the period. But even more important was to me, that he suggested to achieve the look for two elements by using wounded and dead gunners, who sadly experienced the danger of new invented weaponry. So this idea was great and I designed an exploded handgun by using a cutter with a polystyrol rod.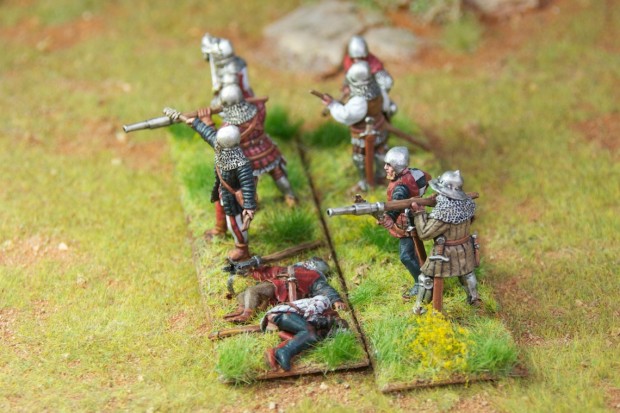 I tried to position the miniatures in a way which makes it possible to put them right in front of each other. This is not very important for the game since skirmishers are used to screen the more important troops, but for display it´s not bad.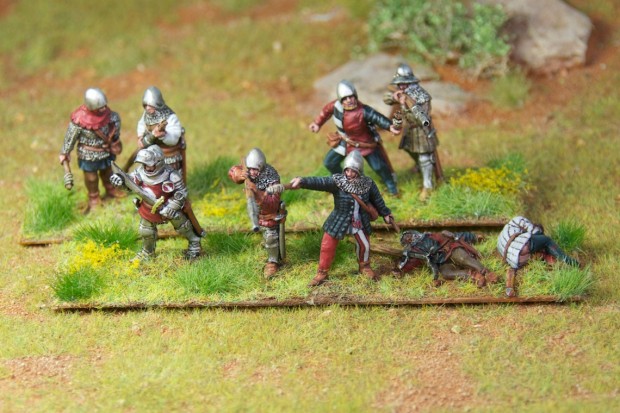 The leader of the unit is one a patrician from Frankfurt. Actually I do not know the name of the family, I just saw the crest on a church during a walk through my home town and painted it. The patricians were not noble, so I think that the leader is interested in new weaponry and maybe he understood how important the weapon will be for the future.