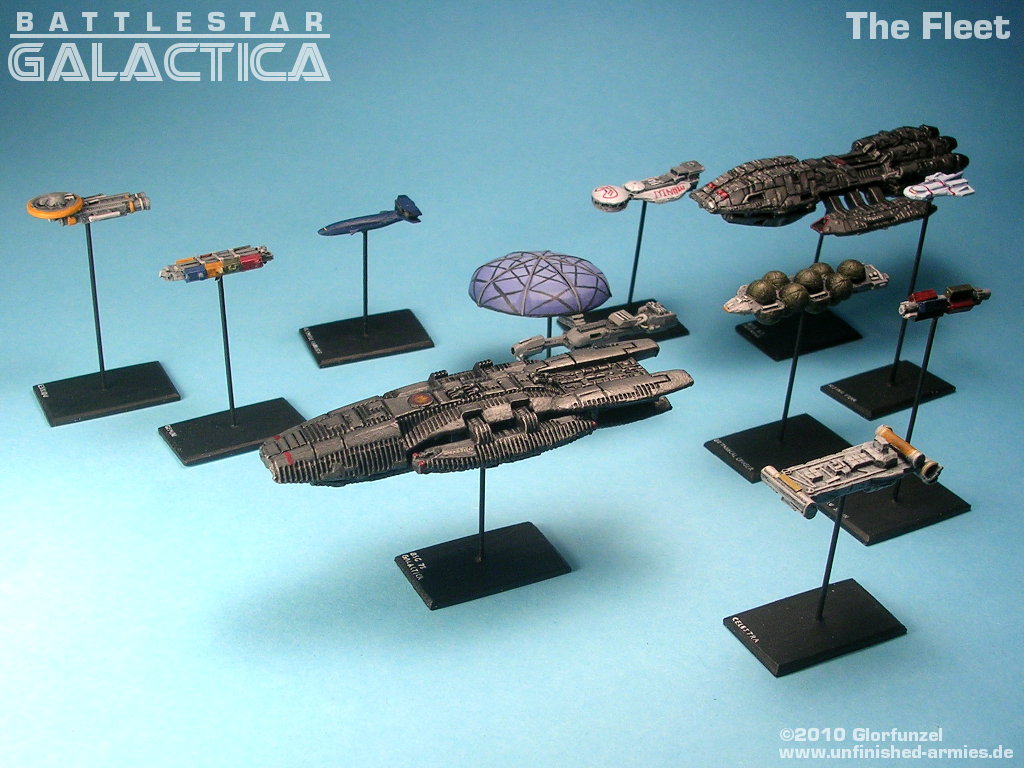 In my last Blog-Post I introduced my civilian fleet. For a fan of the television series it was a big challenge for me to paint the Battlestars and Basestars.
For the paintjob I used Vallejo Gun Metal in a 2:1 mix with different highlights from Vallejo German Grey to Vallejo Cold Grey and Vallejo Stonewall Grey.
The models were easy to paint and I finished all 4 models on the same afternoon. I hope you like them.
The model dimensions: Galactica 3.75″, Pegasus 4″, Basestar 5″
As explained in my last Blog-Post the models are from Ravenstar Studios and the stands are scratch build.
Greetings
Glorfunzel