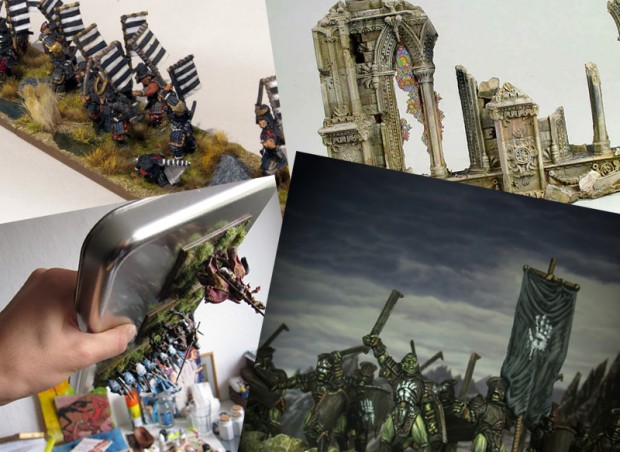 Painting Impetus Japanese
Saxondog shows two beautiful Japanese Infantry bases
Painting stone walls:
Elladan describes how he paints Chathedral ruins in a beautiful way.
Fighting Uruk-hai:
Frank Becker his marveless Uruk-hai in green.
Magnetic Basing for Impetus:
Fin made pictures of his bases he made with my tipps for Impetus basing.